Innovation in the freezer device — Bosch LowFrоst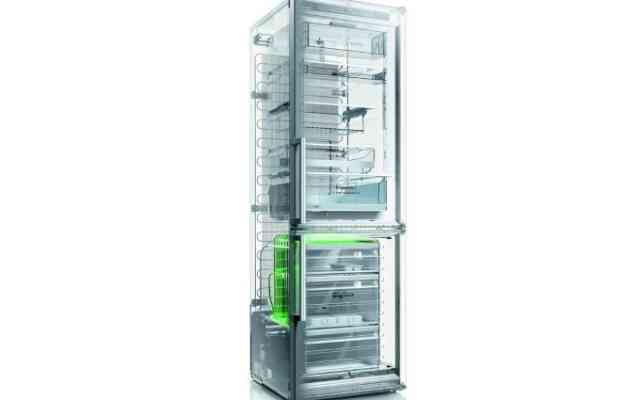 Bosch the German company launched a new range of refrigerators, whose name is similar to that used in these new technologies LowFrost. This technology is absolutely innovative approach to solving design evaporative loop, which is placed around the evaporator freezer for its internal walls. With this system, temperature fluctuations within the chamber are minimized, ice formation on the walls is much slower and only a thin layer.
Inside the chamber, it does not dry the air, which ensures better preservation of the products, improving their quality and shelf life.
The freezer compartment is equipped with LowFrost system will still have to occasionally manually defrost, but only in order to spend a hygienic cleaning. But now you do not need to wait long for thawing ice and ensure that there was no flood.
A lot of useful functions in the refrigerator
In addition, no doubt practical LowFrost technology, the same name refrigerator equipped with many useful features. Class of energy saving refrigerators Data highest A + and A ++.
Refrigerators cameras have large usable volume, thus changing the size of refrigerators has not happened. Freezer compartment have a volume of 100 liters, they are equipped with a very roomy drawers XL Box. In such a box for storage can easily lay the big fish or a whole turkey.
Especially for domestic consumer, who is accustomed to the pan in the refrigerator to store food and the banks with reserves, refrigerator shelves are adjusted to the desired height. VarioXL shelves, hanging containers various in size, shed for storage of bottles in a horizontal position, make the interior of the refrigerator is very comfortable and roomy.
Selection refrigerator taste
The new series of refrigerators Bosch LowFrost is available in two versions: a refrigerator with one or two compressors, so the user can pick out what you need. All the details and mechanisms of the refrigerator are made of durable materials, to the maximum delay the need for repair of refrigerators Bosch LowFrost.