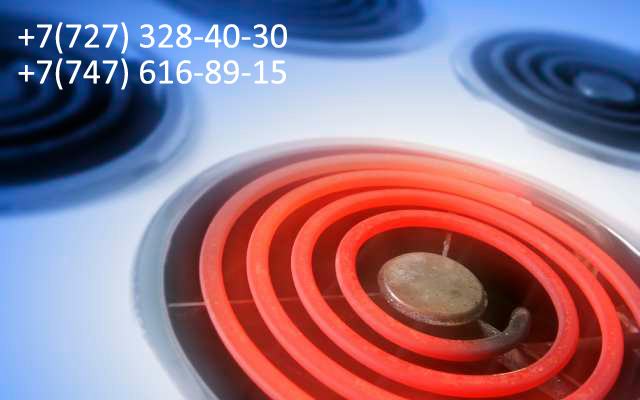 Repair of electric cookers in Almaty
Repair of electrical cookers — a service that may be required in the most inopportune moment. After all, any technique may eventually fail.
But what to do if your electric stove is broke? The most important thing in this situation — do not despair. After all, no one is immune damage equipment, and can no longer work as an expensive brand, and a budget option.
Whatever was not electrical in your home, any of them can go wrong. And then the repair of electric stoves in Almaty is necessity . Do you think that you can handle by yourself? «Sneginka» company warns — incompetent interference in the mechanism may lead to other problems that will make subsequent repair more expensive.
«Sneginka» repair workshop will repair electric stove at home in the city of Almaty. There are not only qualified, but also the best value for money in Almaty.
Repair of home electric stove is very convenient service, because you do not have to worry about the delivery of the workshop equipment and methods to bear additional expenses. You simply make a phone call, or leave a request through the feedback form.    Our managers will contact you as soon as possible!
In addition, our expert provides services for connecting plates of the electric type. If you bought a new electric stove and want to connect, please contact us. As a rule, you can use this service in the store where purchased equipment. But this connection is very costly. Do you want to save money? We will help you.
Warranty on repairs is three months. This guarantee — real. At this time, the operation of the unit is checked, and if something happens, the master will re-repair free of charge.