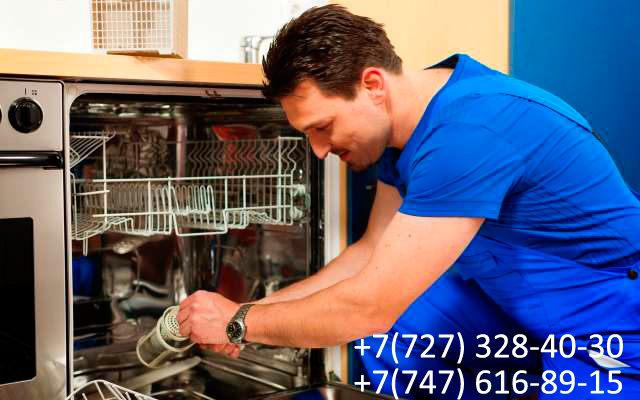 Repair of dishwashers in Almaty
Recently the dishwasher was a rare technique in the house. But today the situation is changing, and this technique is becoming very popular. And therefore the repair of dishwashers Almaty is quite necessary service!
Even with proper maintenance techniques can be a situation when you need to contact the service repair dishwashers. «Sneginka» company offers enough convenient service — repair of dishwashers at home. Now you  will not have to worry about the process of delivery to the studio equipment, because the master would come directly to the address you!
Turning to our center for repair of dishwashers Almaty, we guarantee you not only sufficiently rapid and efficient removal of the problem you are, but also the most optimal combination of price and quality.
Our specialists carried out repair of dishwashers of various brands, including such as: Whirlpool, Kaiser, Samsung, Indesit, Ariston, and many others. To register for the repair and service of  dishwashers , fill in a special form, or call the phone number on the site.
We use only high-quality and original parts for replacement. However, in order to save your money, the master has to offer you to install the spare part, second-hand.  Of course, only you decide what to choose of the options.
You will be pleasantly surprised by our prices for maintenance and repair of dishwashers. They are really the lowest of the city, the masters work without cheating, without the high markups and never come up with the non-existent problem. You see for yourself, if you order a dishwasher repair in our company.
Master of services do doing everything possible to make you satisfied with the work done. Repair of dishwashers is warranted, which is three months. During this time, it identifies opportunities factory marriage spare parts installed in the dishwasher.