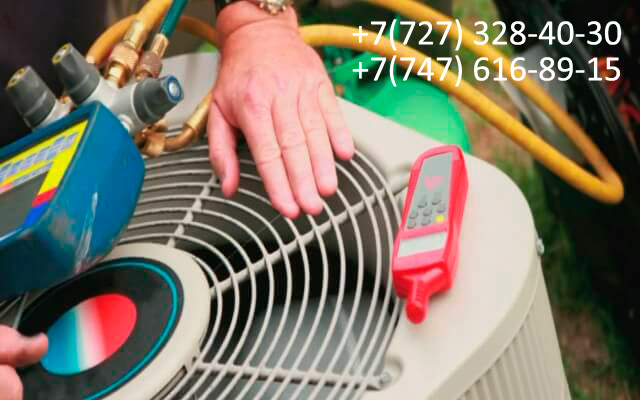 Service and Repair of household air conditioners
With the coming of the warm season of the year is very difficult to live without air conditioning. This innovative device saves from heat (and sometimes from the cold) of many people in our country. But nothing lasts forever and even the most reliable and expensive air conditioner could fail. In this connection becomes necessary to use the repair of household air conditioners.
Why is better to order repair from us?
All work on the repair of air conditioners in Almaty «Sneginka» company holds at home of the customer. But remember that only after the competent diagnostics can be carried out properly repair of household air conditioners in Almaty.
Diagnostics of equipment is free of charge. Paid can only be a situation where clearly traced «false call», or in the case when the customer refuses to the repair.
In fact, it is very important that the repair and maintenance of air conditioners in Almaty there is at home of the customer. After all, you do not have to bear the additional transport costs and the acquisition of new items on their own.
With regular using purification air filter can become clogged, resulting in reduced efficiency of the air conditioner. Their cleaning operation the company of «Sneginka» also perform at the customer premises. And tighten this is not necessary, because the violation of rules of operation can lead to more serious damage, for example, you may already need to repair air conditioning compressor.
In our company will also be available urgent repair of air conditioners. A value for money and will be an additional bonus to the expeditious conduct of repair! In addition, the installation and repair of air conditioners in Almaty the «Sneginka» company our master will talk to you about the main terms and conditions of operation of HVAC equipment.
Our repairing shop issues a warranty for the work and replacement parts for three months. During this time, it checks how the replaced part, and it turns out the presence of the factory marriage. One year warranty, which can promise our competitors — is a beautiful fairy tale, but in reality it would be quite wrong. After all, only plants manufacturers of new appliances issue a warranty with this term.
Repair of air conditioners in Almaty no longer a problem! Right now apply for the repair of household air conditioners and you will know about the nice price, we are pleased to offer you.