Samsung RT59FBSL — an indispensable tool in the modern kitchen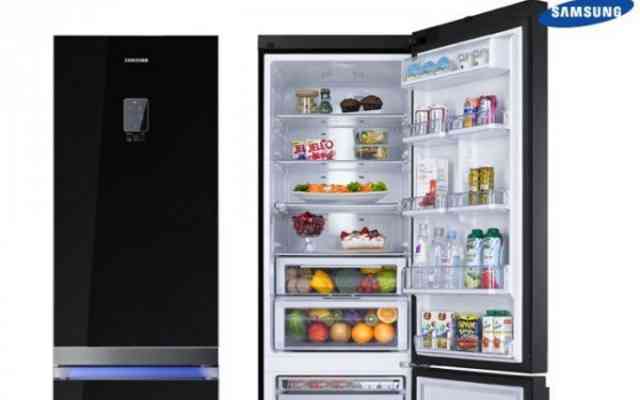 Popularity of the South Korean brand of refrigerators is growing every day. The latest technologies reduce repair Samsung refrigerators to a minimum, and the convenience and comfort of use to strive for the maximum. The company always keeps up with the times and takes into account the needs of customers.
Specifications:
In recent years, significantly increased interest in healthy lifestyles. Follow a healthy diet with the right Samsung RT59FBSL will be even easier. Dimensions (mm 1735h772h767.) And the amount of refrigeration (344 liters) and freezer (132 liters) cameras will keep a large number of products, saving them not only fresh, but also useful. And in order to easily accommodate all you bought a meal, there are 3 shelves with protection against spillage of the main compartment; 6 shelves -karmanov door, 2 drawers for fruit and vegetables, a special section for eggs.
As always, this equipment manufacturer is different maximum comfort for the user. Nice silver color, LED display, comfortable grip — all this makes the management incredibly easy and convenient.
Unique technology
Samsung RT59FBSL, as well as any equipment that the manufacturer has many unique features.
Sool curtain system — technology which is a kind of curtain of cold air. This allows air to be distributed evenly throughout the refrigerator. Thus, all of the products, even if a lot of them, and even those that are kept on the door shelves are well cooled. In addition, a special section with a mode 3-level cooling Tricool zone will allow the user to select the temperature mode.
Multi Flow — technology that allows through special ducts to ensure the freshness of the products on each shelf.
Special section for fresh fruits and vegetables MoistFresh Zone is also very convenient thing. This crates, where supported by not only a certain temperature, but also humidity. Therefore, the products for a long time can remain fresh and ready to eat.
Another development of ice generator Twist IceMaker, through which the user can get a neat cubes by simply turning the knob.
Of course, thanks to all these features, refrigerator RT59FBSL, will be indispensable to any modern kitchen. The quality and reliability of the brand will help to avoid major costs repair of Samsung refrigerators.