Gorenje RK 65 SYW2 — simple to operate, reliable in operation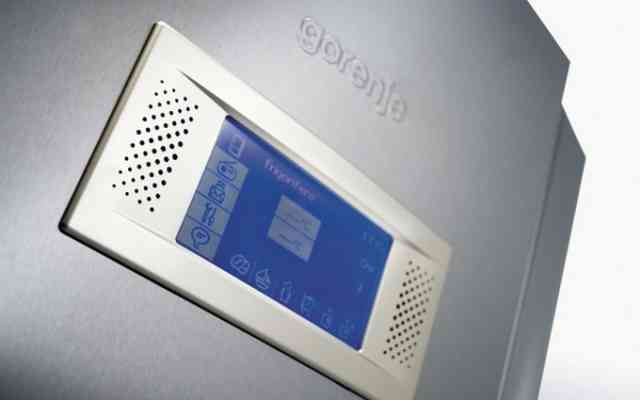 The new refrigerator is designed for storing a large enough volume of products (364 l.) However, the dimensions of this device are not suitable for everyone. Height 200 cm. Can be a problem for smaller users, but it will allow to organize more useful space.
More about useful: three shelves can be changed in height, there are special compartments for the eggs and bottles, containers for fruit and vegetables and the usual glass shelves of the main compartment.
In addition, the refrigerator will be an organic look to any kitchen. A reversible door will be a real boon when planning your kitchen allows you to open the refrigerator on one side only. Such operation can easily perform the service, carrying out repairs Gerenje refrigerators.
Disadvantages:
This model consumes a small amount of energy, and therefore saves you money. However, due to the fact that the refrigerator has only one compressor, problems may arise due to power outages and repair of refrigerators Gorenje will simply inevitable. In addition, 65 of the RK SYW2 deprived of some fancy features like a signal when the door is not completely closed. So, for this master will have to watch yourself.
Advantages:
But in this model, there are many other more important functions. For example, the now familiar freshness zone, where you can store delicatessen, cheese, herbs, berries. In this special section, such products remain longer at zero temperature, which is maintained constantly.
In addition, one of the most important parameters — the accumulation of cold, that is, the time that the refrigerator will maintain the temperature mode after a power outage. RK 65 SYW2 continues to operate with the set parameters for another 18 hours. Thus, the probability of continuous operation of the device even in case of a power outage.
And Garenje company has established itself as a reliable manufacturer of household appliances, which can be trusted. Therefore SYW2 RK 65 is suitable for people who do not pursue a super new technology, but choose a reliable long-life technology.