Hitаchi R-A6200AMU French door refrig-erator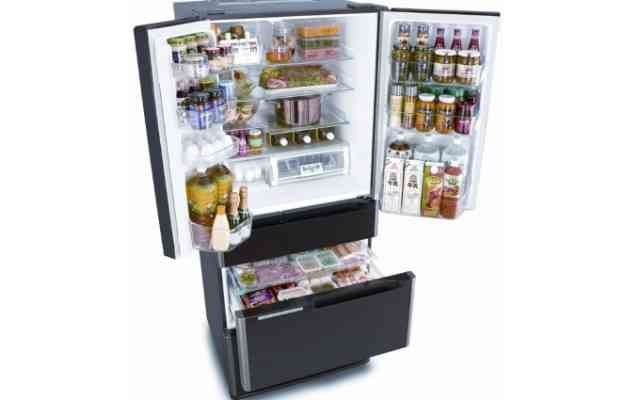 The good news for those who appreciate high-end appliances, was the fact that the local stores have appeared new line of refrigerators refrigeration equipment Hitachi brand, launched into production in 2012. The flagship of the new series — a unique mnogodverny refrigerator R-A6200AMU.
The revolution in the world of refrigerators
A new refrigerator model Hitachi R-A6200AMU can be called a revolution in the world of refrigeration equipment. This premium model has six doors, allows you to open any branch of the refrigerator separately. Each of the plurality of the refrigerator door undeveloped Hitachi Auto Door innovative features with which the refrigerator door open at a keystroke.
Refrigerator is equipped with a highly efficient inverter compressor having an artificial intelligence that ensures the maintenance of stable operation of the refrigeration system, regardless of the speed of its rotation.
Vacuum the refrigerator compartment is expanded and equipped with cassette, making it possible to accommodate even more diverse products and maximize the lifetime of maintaining their freshness, taste and color. In this case, even if the products are stored side by side, their smells do not mix.
The refrigerator is built filter Nano Titanium, is the latest development in the field of air treatment systems. The filter comprises nano-sized particles of carbon and methane, the use of which guarantees the complete elimination of unpleasant smells and bacteria.
Freezer and vegetable compartment can be opened with a single key press, thanks to the innovative functions the AUTO Door.
Refrigerator rugged inside and out
Refrigerator doors with ultra-smooth touch panel having a coating made of tempered glass, which facilitates refrigerator cleaning procedure and fully protects the surface from scratches.
All parts of the refrigerator are made of high-strength materials, which allow us to confidently say that the repair of refrigerators Hitachi R-A6200AMU not need decades.