The new from Gorenje — Gorenje RK65SYB2 refrigerator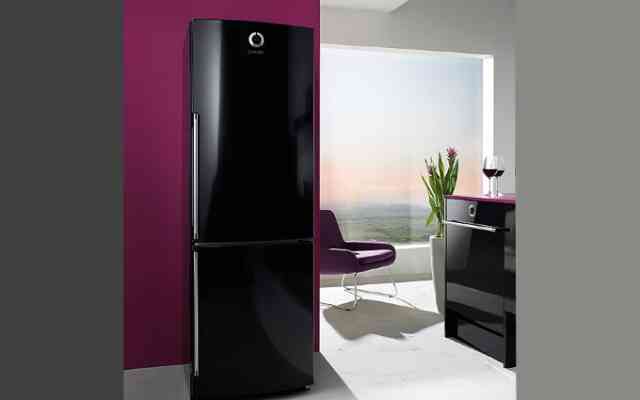 The well-known brand for the production of household appliances Gorenje has recently released on the market a new line of home design kitchen appliances, presented in two color variations — black and white, which symbolizes the day and night. The new line is called Gorenje Simplicity. Appliances of this line has a very low noise level during operation, which reaches only up to forty dBA, and has low power consumption class A and A +.
The new model series refrigerator Gorenje Simplicity — RK65SYB2
For the new series of household appliances include a new model of refrigerator — Gorenje RK65SYB2. This model is made in black color that gives it a special elegance. Fridge is very capacious. Useful volume of the refrigerating chamber of this model is 278 liters useful volume of the freezer compartment — 86 liters. Specifications of this model allow frozen food to four kilos per day. Fridge reliable and resistant to extremes of power, because the refrigerator repair Gorenje RK65SYB2 not need for a long time.
For convenience,
The interior of the refrigerator unit is designed by designers of the company Gorenje, so that the most comfortable you can use its useful volume. Three of the four regiments that are in the refrigerator can be adjusted in height. All the shelves are made of durable tempered glass. There is a tray for twelve eggs in the refrigerator door shelves are made comfortable. In addition, it provides a very convenient hinged bottle holder.
In the freezer compartment of the refrigerator Gorenje RK65SYB2 are three bulk food storage compartment and freezer. At the door, built a universal shelf. There is a special tray for making ice cubes.
Suitable for any kitchen
Despite the fact that the refrigerator Gorenje RK65SYB2 is large, it can be conveniently placed at any kitchen. Designers and engineers of the company Gorenje put this maximum effort. Doors can be outweighed by the refrigerator on either side. To ensure maximum stability even not quite flat surface, a refrigerator equipped with adjustable feet.