Samsung RFG28MESL takes care even of the smallest hosts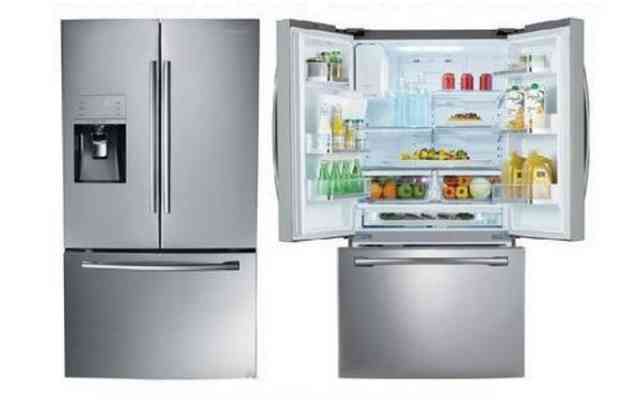 In a large family sometimes so hard to please everyone. The South Korean manufacturer is trying in his own way to solve this problem.
Conveniently even a child
Samsung thinks even the youngest members of your family. It's so important that everyone was able to get yourself your favorite Cake, sandwich or a sweet drink. Therefore, in modern refrigeration Samsung has a special section that will be available even to a small child, and he did not have to ask adults to get what he wants. Independence — it's so important for kids!
Design
Exterior of home appliances of the South Korean manufacturer is always perfect. This model is no exception. The design is well thought out and will fit almost any decor. A parts made of high-strength materials are not only beautiful but also reliable. Therefore, Samsung refrigerator repair due to defective parts just removed.
Everything in its place
As it is important that products are kept under the right conditions. But for different products are needed and different temperature regimes: what is right is not suitable for cans of beer to meat and fish. The solution to this problem has found its solution in the form of a special box, divided into four sectors, each of which is supported by its own individual mode. Thus, now the meat, fish, sandwiches, cold drinks, wine can be stored independently of one another, with all the necessary conditions.
Store food for longer
Thanks to the Twin Cooling air in the refrigerator compartment is wet and in the dry freezing. This was made possible thanks to two independent evaporators for each camera. So products persist longer.
Pure water
But that's not all. Built-in water filter allows you to drink clean water. In addition, it is worth noting that the open part of this filter allows you to use glasses of different sizes. It is very convenient and practical.
Thus, Samsung RFG28MESL suitable for large families, especially with small children; people who care about proper nutrition; They want to see in your kitchen a modern refrigerator with a variety of the most useful features. The only thing to remember, getting such a complex technique, repair of refrigerators Samsung is better not to do it yourself, and cause a real professional and entrust the job to him.