Electrolux –Technology for the Future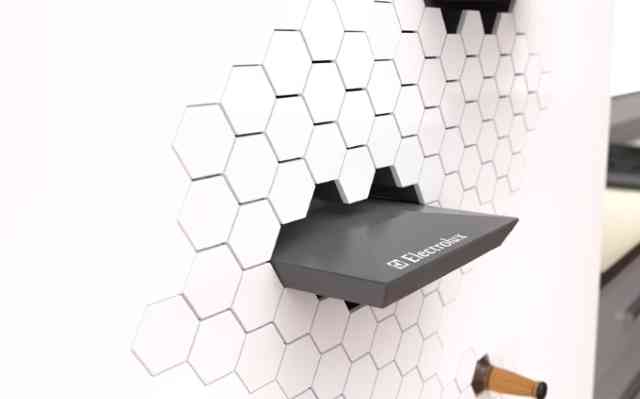 The company Electrolux — manufacturer totally unique. Appliances of this brand is not only comfortable and practical, but also very unusual bright design. Where to look for new ideas? Of course, in the ideas of talented youth.
Therefore Electrolux each year holds a contest for Industrial Design students and graduates of specialized educational institutions. Young professionals are developing their projects, offering a new perspective on many ordinary things. This year, among the winners turned out to be Ben de la Roche from New Zealand.
Refrigerator Impress
He drew the attention of the jury absolutely unique cooler design, which may after some time will be on our kitchen under the brand Elektrolux. This device is able to enter you in a state of shock at first sight. Presentation of the most important kitchen appliance is fundamentally changing.
Now it is not boring «ice box», where the products are stored. Now there is no need to ensure that the door is firmly closed. This device simply is not! Now the repair of refrigerators Electrolux, caused by forgetfulness or inattention owners are reduced to zero.
All products — open and accessible, and at the same time, preserve the freshness and all the useful properties. Now, yesterday's dinner is unlikely to be forgotten, because it is all the time you will come across on the eyes.
In addition, the electrical energy is now generally will not be wasted. If the refrigerator is empty, it is automatically switched off. It is not necessary to understand the special features and settings. This technology like people who like to travel or those who often have to travel on business trips.
However, this problem may be the repair of refrigerators Electrolux of this type, because it is a completely new word in the art and not so easy to solve all possible problems. But it is only a matter of time.
We can only guess what may yet surprise us with talented students next year. But for sure, we can assume that this will be something totally unique and unpredictable.