Sharp refrigerators «Butterfly» series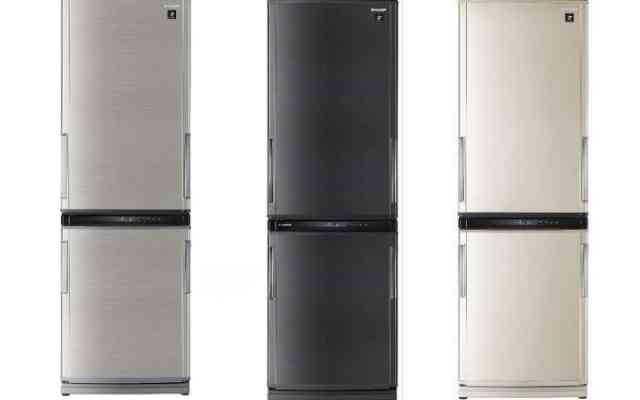 New refrigeration units Sharp SJ-WM331T and SJ-WP331T lineup «Butterfly» will be equipped with a unique door mechanism. The doors of refrigerators can be changeable without opening both to the right and to the left. Innovative technology allows for longer maintain the products without losing taste and beneficial properties. Chapping of supplies is possible thanks to the hybrid system that provides uniform air cooling.
Often perform repair refrigerators Sharp falls as a result of neglect of the recommendations of the equipment. In order to save the owners of household appliances from having to periodically defrost the unit, the manufacturer has provided the function Full No Frost, prevents the formation of ice dams.
The next innovation was the Sharp's Plasmacluster air purification technology, which, through the positively and negatively charged ions kills fungal spores, mold and bacteria inside the refrigerator. Thus, it excludes the possibility of the action of microorganisms on products.
FRESH CASE Zero camera and other features
The implemented innovations manufacturer pursue several objectives. Firstly, you need to make appliances more reliable to repair Sharp refrigerators needed as little as possible, and secondly — to improve the following performance:
Increase the shelf life of products;
Reduce energy consumption;
Make management more convenient;
Zero camera FRESH CASE, present in all refrigerators Sharp, allowing almost double the shelf life of products. This compartment is suitable for storing fresh meat, fresh fish, or poultry. Refrigerators «Butterfly» are equipped with additional options: a power outage indicators, as well as ice makers. Technique of the model range is available in two power classes: A and A +.