Inverter refrigerators of Samsung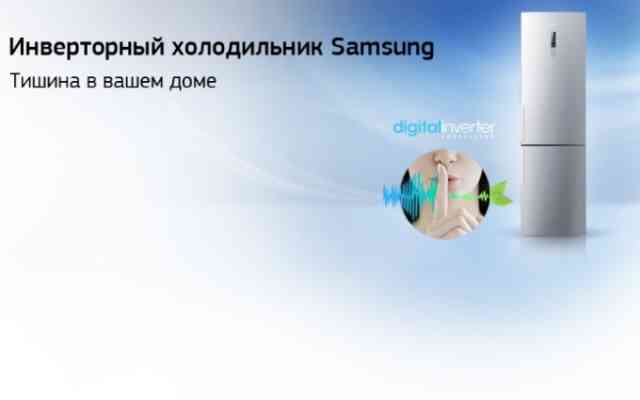 Smart Space, Smart Touch and TMF
Most refrigerators Samsung brand lineup, 2012. staffed inverter compressors. This has greatly improved the performance of household appliances.
The main advantage of inverter compressors is:
Increased cooling capacity;
Energy efficiency;
Reduced noise;
The ability to maintain a stable temperature and humidity;
It should be noted that repair Samsung refrigerator equipped with inverter compressors needed relatively infrequently. This is due to the ability to home appliances continuously adjust the heat flux in accordance with fluctuations in the external temperature and the frequency of opening the cabinet door. The compressor is able to automatically reduce or increase the number of revolutions per minute.