Innovation from Samsung two-compartment refrigerator series RSA1NHVB1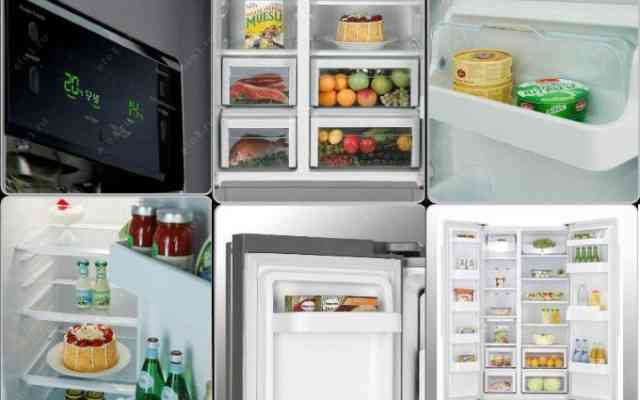 The new Samsung refrigerator is designed for a family of 4-6 people. Useful volume of chambers is 550 liters (357 liters refrigeration and takes 193 l — freezer compartment). This technique is equipped with everything necessary for the storage of various products.
In completing the refrigeration chamber includes:
5 height-adjustable shelves made of durable tempered glass,
2 boxes for fresh fruit and vegetables, equipped with a system of maintaining humidity,
Stand for bottles,
Section for dairy products,
a small compartment for sweets,
container for eggs.
The freezer compartment is equipped with a 5-th glass shelves, two drawers, ice cube trays and door pockets in the amount of five pieces. To stay in such a large number of cell can produce.
Two evaporators and two fans provide separate cooling of the freezing and refrigerating compartments. Feature «Twin Cooling» reduces operating noise from the fridge, as well as electricity consumption by 30%. the fan control built-in electronic sensors.
To ensure trouble-free operation of the unit requires regular care for the unit. If necessary, contact a specialized service center for maintenance procedures. «Snowflake» Our specialists perform a repair of refrigerators Samsung and maintenance of machinery. In addition, you can order Repositioning the door, cleaning the drainage system, replacement of defective parts, and more. All work is performed at the customer's home.
Distinctive features of the new Samsung refrigerators
The unit is equipped with a series RSA1N external LED-display, which displays information about the state of the art. Intuitive operation is the freezing and refrigerating compartments, is produced by the electronic unit. For safety reasons, the unit is equipped with a child lock, open door alarm sound, cyclopentane insulation.
RSA1N model is best suited for those who are primarily valued in the art functionality and practicality. The cost of the device is quite democratic, allow this level of technique can afford to most buyers. Our experts recommend a timely manner to pay attention to small problems in the operation of the unit. This will help delay the overhaul of refrigerators Samsung and increase the life of household appliances.