Peculiarities of a washing machine company LG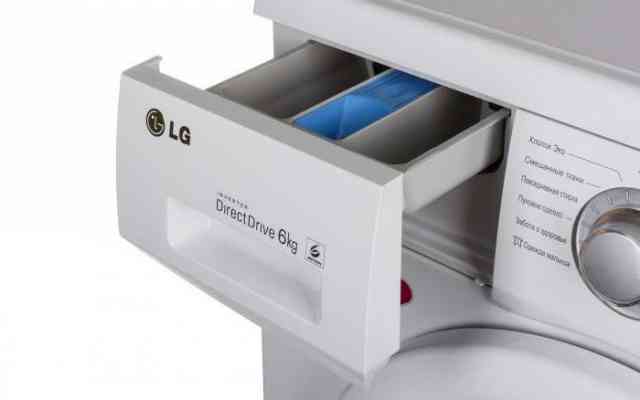 The popular and loved by many consumers the LG Korean brand, known for its reliability, quality and durability. Washing machine lg markedly different from all other known brands, thanks to its excellent price value. Every year, manufacturers of household appliances the LG brand, introduce the latest technology, it competes with guides-European brands. For example, the current models of washing machines are equipped with a large number of re-washing regimes, which have already attracted the attention of many buyers.
The main features of the LG washing machines:
Advanced washing technology. Automatic «Sense Clean», independently selects the water level and vybi raet-type washing, depending on the type of fabric and the load machine. This feature saves water consumption and extends the operating margin of the washing machine.
The technology of instant freshness «Steam Refresh» instead of water uses steam, which results in the order of things freezing in just 20 minutes. This feature allows putting things right from the machine.
Hypoallergenic washing function.
Depending on the type of washing machine models LG, a special function «Allergy care», which removes more than 95% of the allergens on the clothing fabric. This is a useful solution will be a real outlet for people with allergies as well as for those who have sensitive skin.
Technology quiet washing «Inverter direct drive» eliminates vibration and makes the washing process practically silent. Ste-General machine can be switched on at night, no matter where it is located in the house. Particularly relevant to the function of families who have small children in the house live.
«Sneginka» company has many years of experience in troubleshooting a LG washing machines. At our disposal are only original spare parts, and the repair will take a minimum of your time.