Why heat the wall of the refrigerator?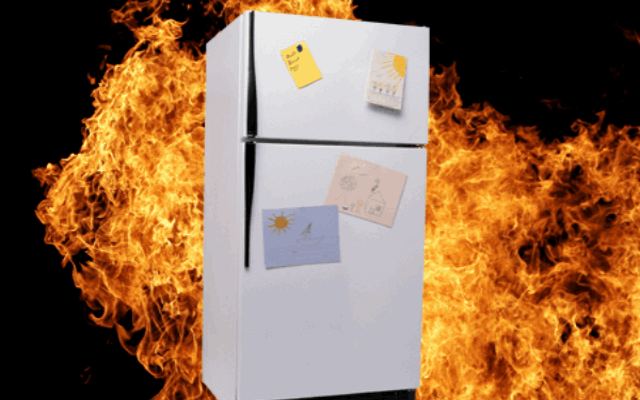 This heating process — a pattern. cold Isolation occurs during heating of workpieces.
The motor-compressor is the most important part in the refrigerator. After its launch the refrigerator starts to work. To exclude content peremorozku chamber motor-compressor is periodically deactivated, depending on the temperature. In order to compressor is switched off and there are condensers and evaporators, in the recruitment of the required cold. The condenser and evaporator are designed for heat exchange, in which there is condensation process, heat transfer process from the vapor to the liquid state by heat dissipation colder coolant.
In Soviet refrigerators (domestic), they are at the back of the refrigerator or on the front of the partition between the refrigerator and the refrigerator freezer refrigerator. Modern refrigerators often located in the side walls of the refrigerator.
They can become a cause of heating the walls of the refrigerator. Such a system is typical for «No Frost» refrigerators — (automatic defrosting system).
Self capacitor during the formation of cold, has properties very hot, the closer to the condenser surface, the stronger will heat the side wall of the refrigerator. When the compressor is not running cool wall. Heating wall — is a periodic phenomenon.
additional heating of the refrigerator walls Factors:
High temperature in the room where the refrigerator;
loading a large number of products;
failure to comply with the minimum indentation space from the back and side surfaces when establishing the refrigerator;
Frequent opening of the door (camera);
external factors (eg sunlight on the body).